Our Cell Culture Media, produced in France, meets the most rigorous quality standards. We adhere to the strict manufacturing guidelines as set out by ISO 9001 and 13485, ensuring the highest degree of reliability and consistency for your cell culture needs.
MSE Cell Culture Media formulations are manufactured according to original publications, standards set by the Tissue Culture Association and accepted formulations.
Chemically defined, MSE Balanced Salt Solutions provide an environment that will conserve the structural and physiological integrity of cells in vitro. Biowest irrigating buffers and salt solutions are sterile physiological balanced solutions intended to safeguard mammalian cells.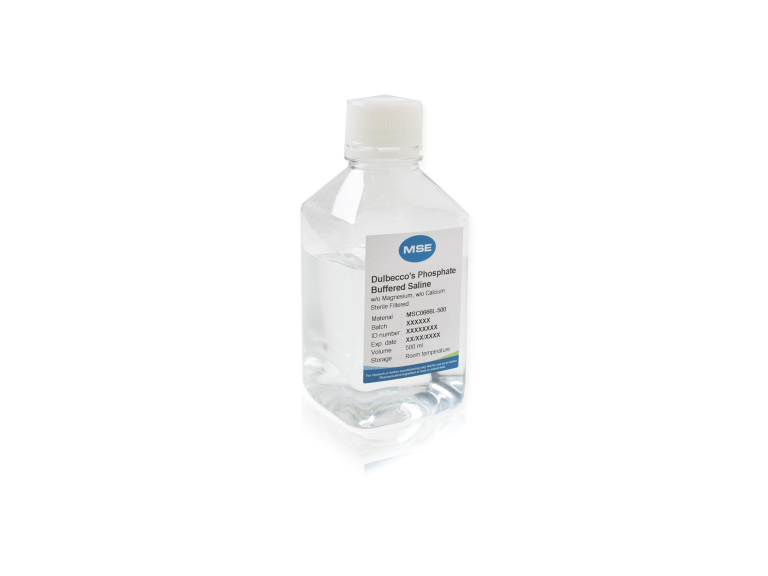 Hanks' Balanced Salt Solution (HBSS)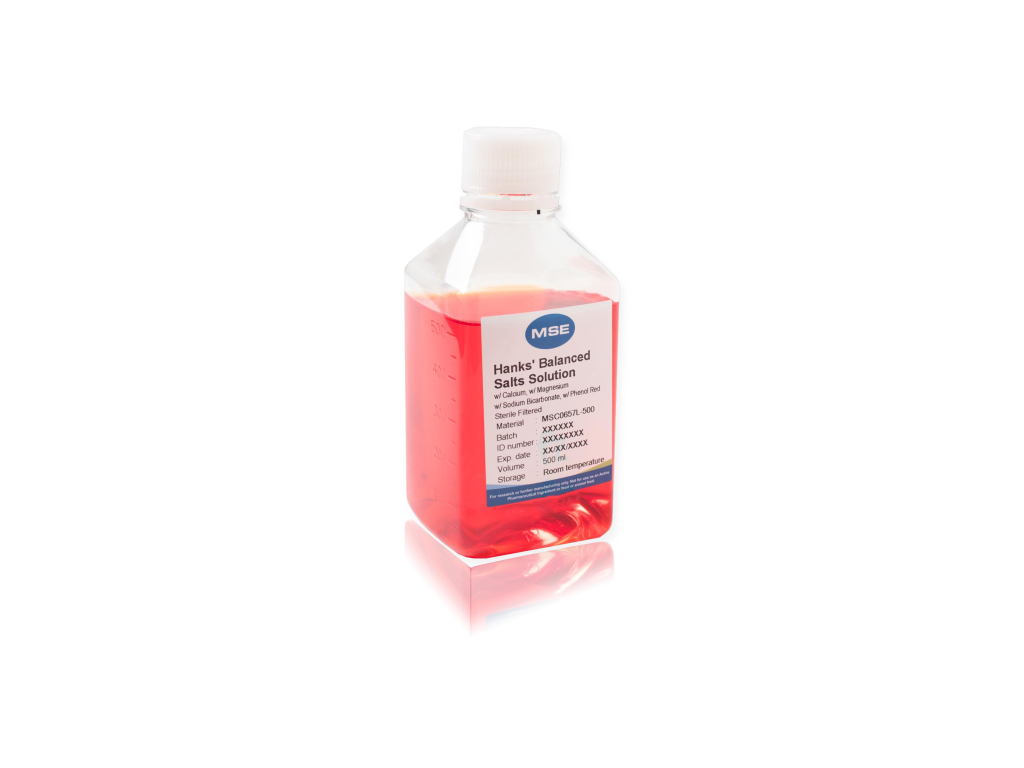 Dulbecco's Phosphate Buffered Saline Solution (DBSS)
Discover the range of MSE Cell Culture Reagents. Click each product to see available product variants, safety documents, and other relevant product information. 
MSE supplies laboratories in Europe with high-grade, ethically sourced, and fully traceable Animal Sera and Cell Culture Media. We have a variety of the most essential Reagents, Salt Solutions, Reagents, and Antibiotics.
Our product portfolio includes Antibiotics, Basal Cell Culture Media, Salt Solutions, including DPBS and Hanks Balanced Solutions, and other essential Reagents such as Amino Acids, L-Glutamine, and Trypsin. Each component plays a crucial role in maintaining the optimal environment for cell growth and proliferation.
Our cell culture media products serve as the backbone for successful cell culture experiments, providing the essential nutrients and conditions that cells require to thrive. Whether it's establishing primary cultures or maintaining cell lines, our comprehensive range of cell culture media supports various types of cell culture applications.
From antibiotics to prevent contamination, basal media to support cell growth, to balanced salt solutions and crucial reagents, our offerings are designed to cater to a wide range of cell culture requirements.
Manufactured with precision and care, our cell culture media are an excellent choice for researchers and professionals seeking reliable and consistent results in their cell culture experiments. Trust in our products means putting your faith in a brand that is committed to upholding the highest standards of quality and excellence in cell culture media production.