Centrifuges Product Category
Laboratory Centrifuges
Centrifuges for Laboratories
We have over 85 years of experience with centrifuge design and manufacture of high-performing centrifuges suitable for any workload and laboratory environment.
Explore the next generation of centrifuges for laboratories. Our centrifuges are available in 3 different form-factors to match any type of workload, and to be able to fit into any clinical, research, or industrial laboratory environment.
A compact design with a small footprint allows our microcentrifuge machines to be easily fitted in any lab environments. The small footprint does not limit the capacity where our microcentrifuge machines can process up to 400 ml to maintain a high throughput. We also provide a wide range of accessories including TÜV approved rotors to ensure consistency and reliability.
MSE centrifuges are designed with clinical and research environment at its core and tailored ergonomic to enhance user experience, users friendly interface and built in functions to increase efficiency and operation of our product. There are various models to choose from to suit your needs with different capacity, cooling options and more.
Floor-Standing Centrifuges
The MSE floor-standing centrifuges are high performance and reliable dedicated for different applications. They are proven to be safe and robust even in rough environment. Eco-friendly design and maintaining a low noise and low power consumption compare favourably to similar models in the market.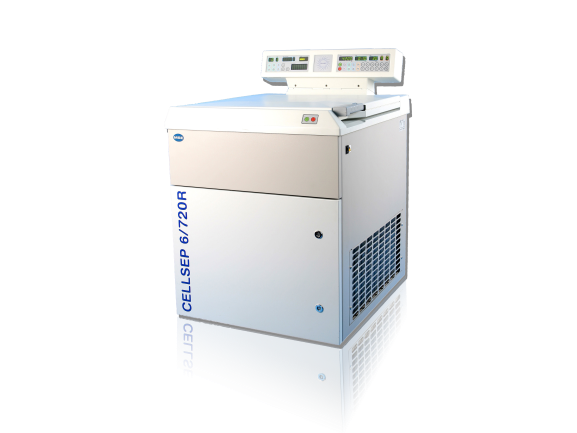 CELLSEP 6/720R
FLOOR-STANDING CENTRIFUGE